The natural stone manufacturing sector stands out because of the significant environmental impact it has. Despite technological improvements (for example new cutting technologies which have increased productivity) the natural stone manufacturing sector is still run in a rather traditional manner.
To transform the stone-manufacturing sector into a modern, competitive sector based on technologies with a low environmental impact, interdisciplinary projects such as CLEANSTONE, which aim to modernise the stone production chain, are needed.
The project is based on trans-national cooperation which will involve numerous quarrying companies operating in various industrial contexts in the scope of the project, and will allow an analysis of the extraction and manufacturing process for various types of natural stone, each one subject to different legal constraints and restrictions.
The aims of the project are:
to analyse the natural-stone fabrication sector in the Italy/Austria region
to identify and implement protocols and best-practices to significantly increase the efficiency and productivity of the process
to identify and implement protocols and best-practices to reduce to a bare minimum the environmental impact during the extraction and processing of minerals
to identify the best recycling options for waste materials produced, reducing as much as possible the amount of stone waste disposed of into the environment
to evaluate recycling options based on the local industrial context
to disseminate the know-how produced by the project, thus making the sector more competitive.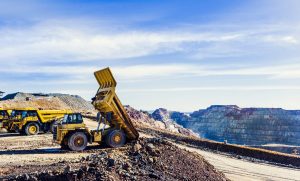 The main results of the project will be:
1. a set of guidelines/criteria to evaluate the environmental impact of stone fabrication, and innovative protocols which, if implemented, will allow for the enhancement of the economic value of waste products thanks to their conversion into secondary raw materials
2. a White Paper containing proposals to modify the current legislation regarding the disposal of waste products in Austria and Italy, which at present doesn't fully recognise the potential value of re-use/re-cycling.

The project is an original one, being as it is the first attempt to integrate recycling and re-use techniques in a single framework designed specifically for businesses in the stone-manufacturing sector (mainly SMEs). Moreover, local, regional and national authorities will benefit from greater awareness of the advantages, in terms of the circular economy and of environmental protection, deriving from the implementation of the proposed best practices.