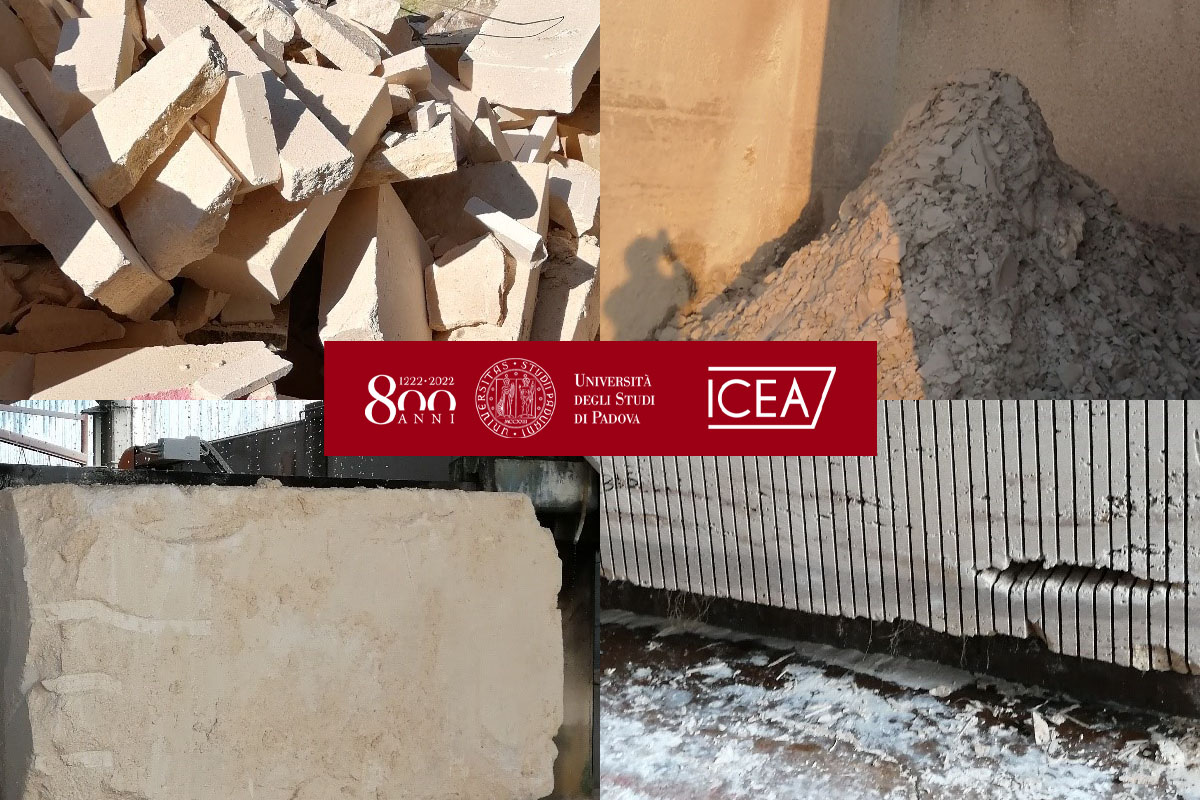 On the 6th November 2020, the researchers from Padua University, visited two local companies to find out how they process and manage waste, and to collect samples of limestone sludge already treated in filter presses.
---
Bertola Pietre – Sossano (VI)
The Bertola family has handed down the activity of extraction and processing of Vicenza "white stone" since 1600. We were received by Mrs Cesarella Bertola, owner of the company, councillor of Albettone municipality (Vicenza province) and councillor of the Regional Association of Veneto's Quarrymen. Andrea Bertola accompanied us through the factory, illustrating the characteristics of the production and residual treatment plants. They work at 90% the Vicenza stone extracted from their own quarries. For the remaining 10%, they work marble. The pressed filter mud and the mulch are delivered separately. The consortium that manages the disposal is Co.TRIM that currently pours the material into a former quarry in Trissino (VI). 
---
A.G.V. marmi & graniti s.r.l. – Volargne di Dolcè (VR)
Founded in the heart of Valpolicella under the name of Giovanni Alberti, A.G.V. Marmi e Graniti has been working with marble for over 200 years. Mrs Debora Botteon Alberti, administrative manager, councillor of the Verona Stone District, accompanied us on a visit to the plant. The company, one of the largest in the area, works stone and marble. It has a plant for cutting only and one for polishing, having decided to keep separate the two processes requiring different waste management. In that occasion, the owners and the employees described the characteristics of waste management. Even the samples taken by A.G.V. Marmi had already been filter-pressed. The plant has also a closed circuit water recycling plant. The water used in the circuit is used for a six-month period.
Articolo pubblicato il 16 December 2020