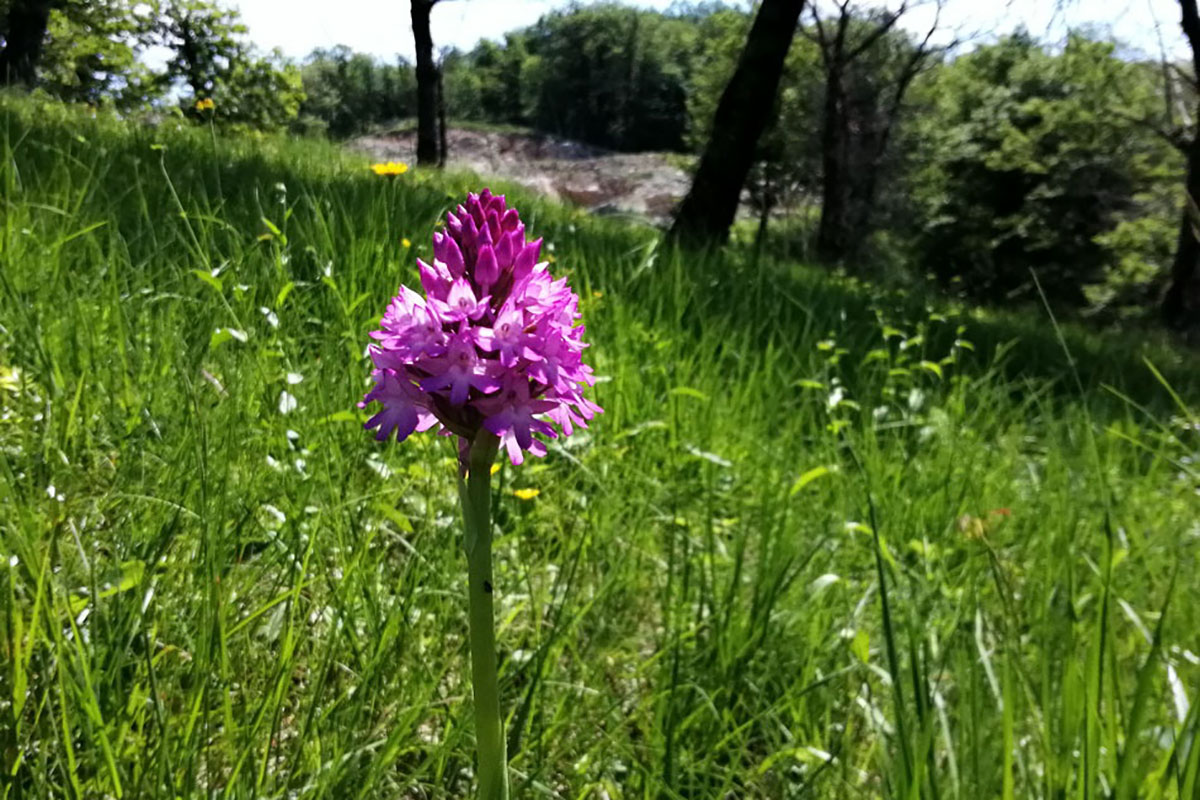 The two latest trips took E.C.O. ecology experts Tobias Köstl and Daniel Wuttej to the quarry 'Clastra' in Italy to evaluate flora and fauna on the renaturalized grounds.
Especially in the beautiful chestnut groves which are taken care of by JULIA MARMI SNC they spotted several rare plant species. On the pictures you see Ophrys apifera, Iris graminea and Anacamptis pyramidalis.
We would like to take this opportunity to thank Mariagrazia and Lucilla from juliamarmisnc for being so welcoming and showing us around.
You can follow #cleanstone and #biodiversityindex to keep uptodate with E.C.O.'s biodiversity monitoring.
Articolo pubblicato il 13 September 2021